Parties and Corporate Events
Host your next party or corporate team building event at Monica's Danz Gym!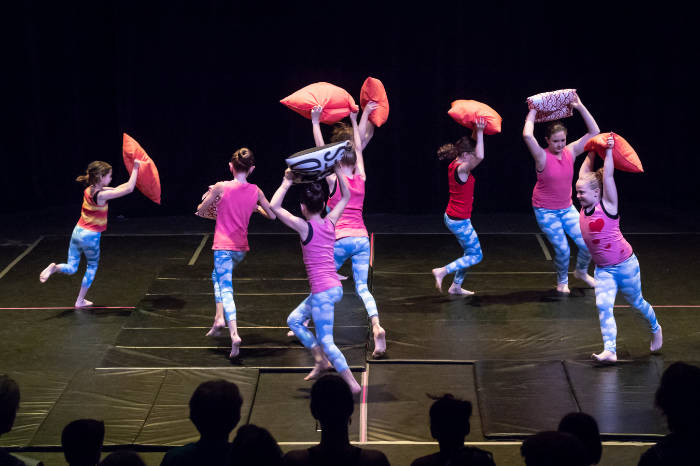 Parties
Whether it is a child's birthday or a celebration for a child-at-heart, we can create an event that allows guests to experience what it is like to defy gravity. You can choose which apparatus you would like to learn about – silks, slings, or trapeze and hoop. You will receive a warm up to ensure your body is ready to go. Then you will learn some beginner moves. You will leave feeling great about your day.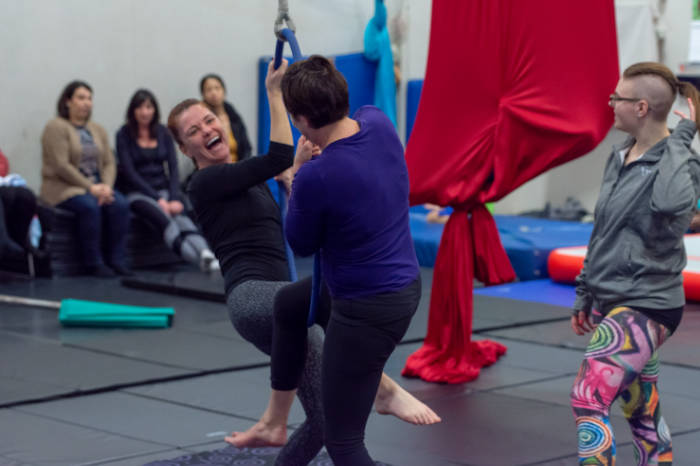 Corporate Events
If you want your team to become stronger and have fun together, you've come to the right place. Our corporate events allow you to learn about the circus apparatus while building team collaboration through skills that require team work. Your staff will leave feeling empowered, confident, creative – together – translating into renewed energy and inspiration in the workplace.
Details
Cost is $18 (plus GST) per participant.
Maximum number of people is 12, minimum number is 6.
Minimum age 6.
There is a deposit of $50 required.
A classroom is available for use as a party room at an extra cost of $35/hour.
Reminder: Monica's Danz Gym is a peanut-free facility.