Ten Thousand Prayers,
December 2016
MOMENTUM attended the 14th World Gymnaestrada in Lausanne, July 2011
MOMENTUM attended the 14th World Gymnaestrada in Lausanne, July 2011
Nakbani
An exhilarating journey of discovery through aerial circus arts and dance…
Long ago when the Tapestry of Life was newly woven and those who tread upon Earth walked with reverence and care; a harmonious balance existed between all forms of life and the elemental energies of the land. Animals and plants, rocks and trees were sacred and acted as spirit guides to humans moving through the journey.
Woven into the path were the elements of Earth, Water, Fire and Air.
These elemental energies supported and fostered an understanding of the interconnectedness of ALL things.
Before long, as the Tapestry continued to be spun…a rite of passage evolved within the community. It was designed to guide girls on the path to womanhood and instruct them in the ways of the world; to discover their own unique thread and support the balance of all things.
They were sent into the dark of the forest to discover the light within, awaken and see the world anew and share what they learned.
The Tapestry is still being woven and there is always opportunity to continue to learn.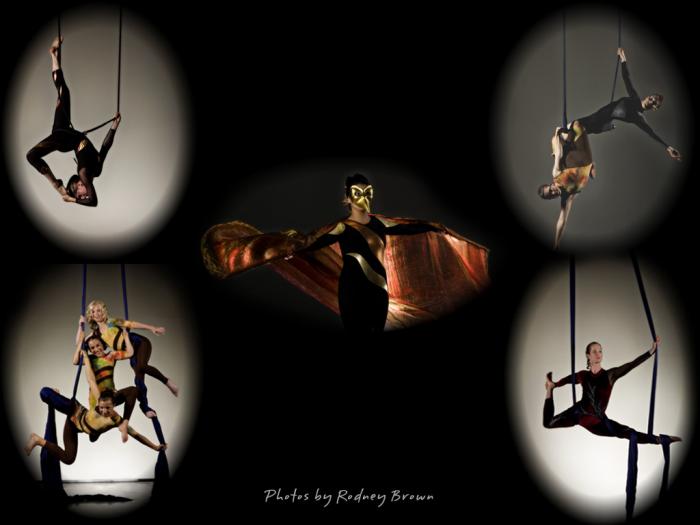 Dreamquest
Momentum's production of Dreamquest is extremely entertaining as performers use aerial fabric, hoops, a single and double trapeze, along with harness equipment to tell their story of Dream Seekers searching for their dreams.
The journey has audiences caught up in the story, along with believing that dreams really do come true!