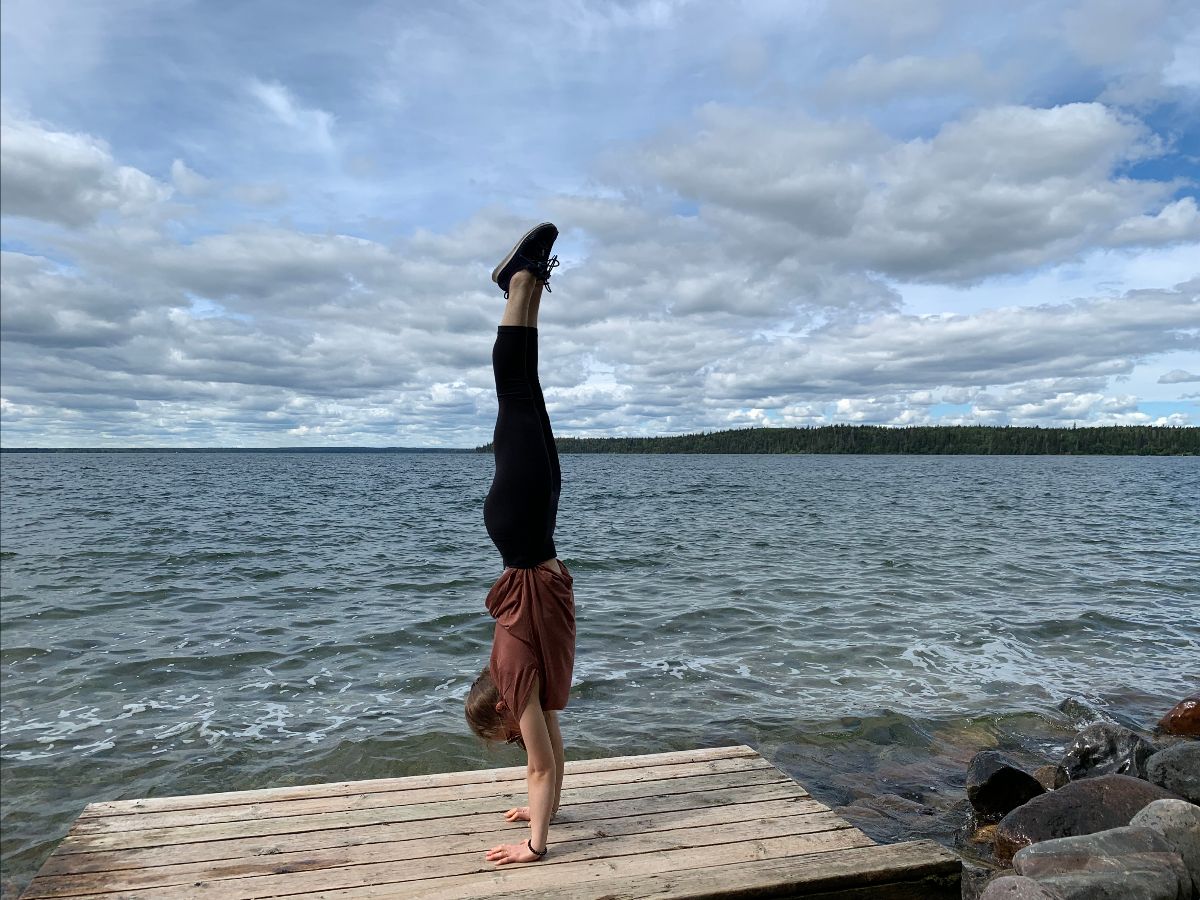 Hi MDG fam!
Happy (almost) spring! We sure are looking forward to the warmer weather coming soon and to daylight savings this Sunday as we spring forward to take advantage of an extra hour of sunshine. 🙂
Here are some updates for you:
It's time for a Happy Handstand contest! Send in your photos of your best handstand or upside down moment and tell us why you like to go upside down! Good for the brain and good for the soul. Send in your photos by email or by messaging us on Instagram (@monicasdanzgym) or Facebook. Winner of the contest will win two free tickets to the May In-House shows at MDG!
MDG POP UP SPRING BREAK CAMP
Silks, trapeze, tight rope, acro, theatre and more!
Dates: Mon, March 27, Tues 28 & Wed 29
Times: 9 AM to 12 PM
Ages: 7 to 12 years old
Price: $150.00 for all three days
Register by emailing Monica here
Tax receipts will be issued upon request by email to director@monicasdanzgym.com. Receipts will be prepared in the order the requests are received, completed and sent to individuals by the end of March.
MDG EARLY BIRD Summer Camp registration is now open. Spaces are limited!
Camp weeks are:
August 14 to 18
August 21 to 25
August 28 to September 1
Find more information and register online here or email if you have any questions. Register now!
Le Petit Cirque Spring session – registration is open. For students ages 3 to 5 years old, this class includes an introduction to creative movement with music, acro, silks and so much fun!
Time: Mondays 5:35 – 6:20 PM
Price: $124 for the 8 week class session
MDG Spring Show information and registration form is now posted on the MDG information portal on the MDG website. Letters will be handed out to students in classes as of March 6. Student families are required to download the information and form from the portal and submit along with payment by March 22.
WELCOME Anna Karmazina!
We are excited to introduce Anna as part of the MDG teaching team. Anna is a professional circus artist, personal trainer and circus coach specializing in flying pole, silks, aerial hoop and strength and stretch. Keep an eye out for exciting class and workshop opportunities to study and train with Anna at MDG!
Dates to Note:
March 27 to April 1 – Spring Break – NO classes. Return to classes Sunday, April 2.
April 7 – Good Friday – No classes
April 9 – Easter Sunday – No classes
May 6 & 7 – MDG In House Spring Shows
May 22 – Victoria Day – No classes
June 13 – LAST DAY OF CLASSES for the current season
June 16, 17 & 18 – MDG Spring Shows at CCFM
June 20, 21 & 22 – EXPLORATION DAYS
Balance – may you find equilibrium in motion
Monica Goermann
Monica's Danz Gym