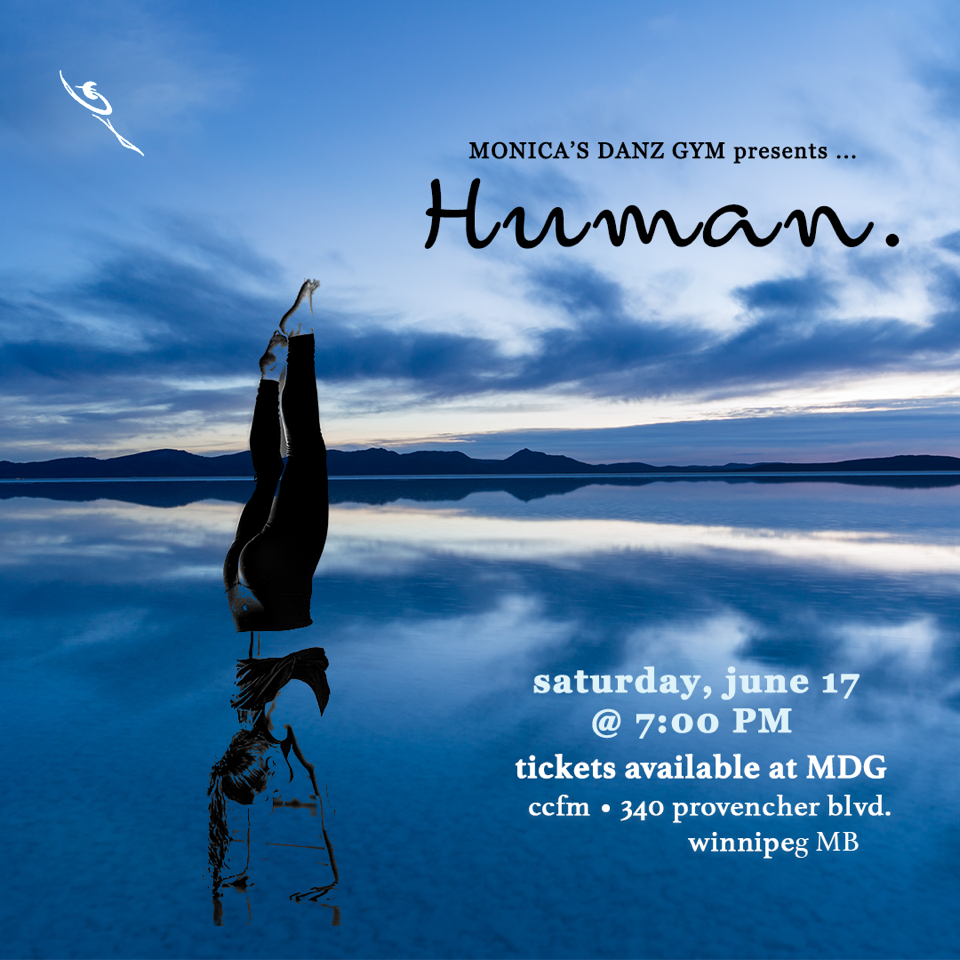 HI everyone!
Exciting times are upon us at Monica's Danz Gym as we celebrate wrapping up the 30th season with the studio! It has been a wonderful season of flying, moving and learning for us at MDG. Early Bird registration for the 2023 – 2024 MDG season is happening NOW until June 26. As we head into the summer holidays, consider joining us for any of the following classes and show celebrations happening in June, July and August. As always, email Monica at director@monicasdanzgym.com with any questions. We hope to see you soon!
MDG SPRING SHOWS AT CCFM – Tickets available at the door for $25 per ticket
Location: Centre Culturel Franco-Manitobain – 340 Provencher blvd.
SAND June 16 at 7:00 PM
HUMAN June 17 at 7:00 PM
SPACE FOR A CROWDED WORLD June 18 at 4:00 PM
EARLY BIRD REGISTRATION FOR THE MDG 2023 – 2024 SEASON
The new schedule is up on the website! Email Monica with enquiries for classes for next season. Early Bird registration savings are for those who pay for the full season in one payment. Please remember, for youth and teen classes, registration for Aerial Apparatus classes requires registration in a supporting class at MDG for a 2.25 hour commitment per week minimum. For example: Acro Aerial Mix C Experienced in combination with Silks & Trapeze. Early Bird registration is happening now until Monday, June 26.
MDG EXPLORATION DAYS – June 20, 21 & 22 – click here for Exploration Days information
SUMMER SESSION CLASSES IN SILKS & STRETCH AND MORE – click here for Summer Session information
SUMMER CAMPS – Space still available. Register soon!
Camp weeks are:
August 14 to 18
August 21 to 25
August 28 to September 1
Find more information and register online here or email if you have any questions.
MDG Classes for the current season end on June 13 at 8:15 PM! June 14 to 18 we
will be at CCFM only! See you soon.
Monica Goermann
Monica's Danz Gym