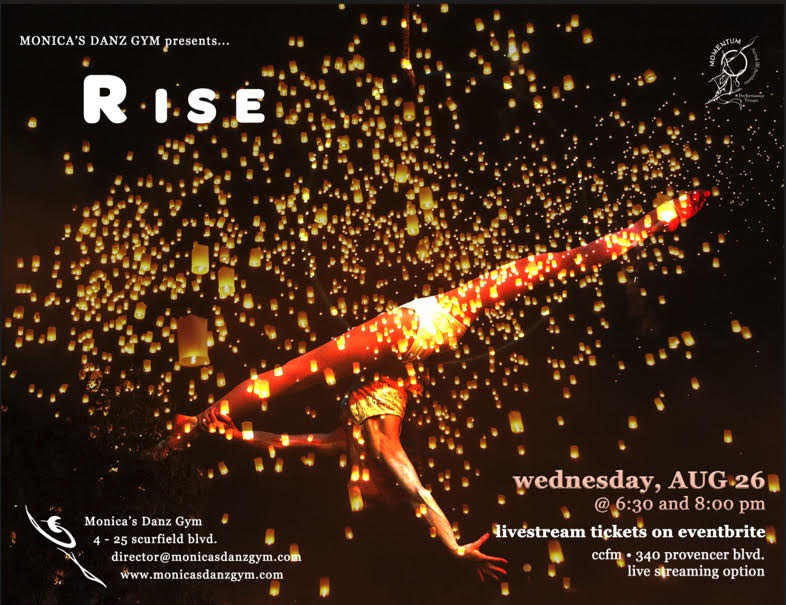 Join us for this acrobatic show for an empowering, inspired celebration of the strength of our young artists as we rebuild our world. Wed. Aug 26 @ 6:30pm and 8:00pm CCFM - 340 Provencher Blvd In their signature acrobatic storytelling style, Momentum Aerial...
Joining us for Summer Camp?  We can't wait to see you.  Due to Covid, we will be working hard to keep everyone healthy and safe. Please read this document prior to your camp session.
Adult Aerial Danz and Aerial Yoga class registration:  As of July 11, adult students will ONLY be able to register and pay with TEN CLASS PASS option.  If you wish to pay for the season - take advantage of the early bird registration and pricing.  Ten Class pass fee...
Ah, the holidays. It's everyone's favourite time of year. The festivities, the food, the family time. Pretty lights. Gift giving. Skating. Hot chocolate and warm fires and all the fresh baked goods you can eat. Then comes January 1, and the guilt begins to set in. We...
Events Calendar
Week of Jul 3rd
Mon

Monday

Tue

Tuesday

Wed

Wednesday

Thu

Thursday

Fri

Friday

Sat

Saturday

Sun

Sunday

July 3, 2020

July 4, 2020

July 5, 2020

July 6, 2020

July 7, 2020

July 8, 2020

July 9, 2020